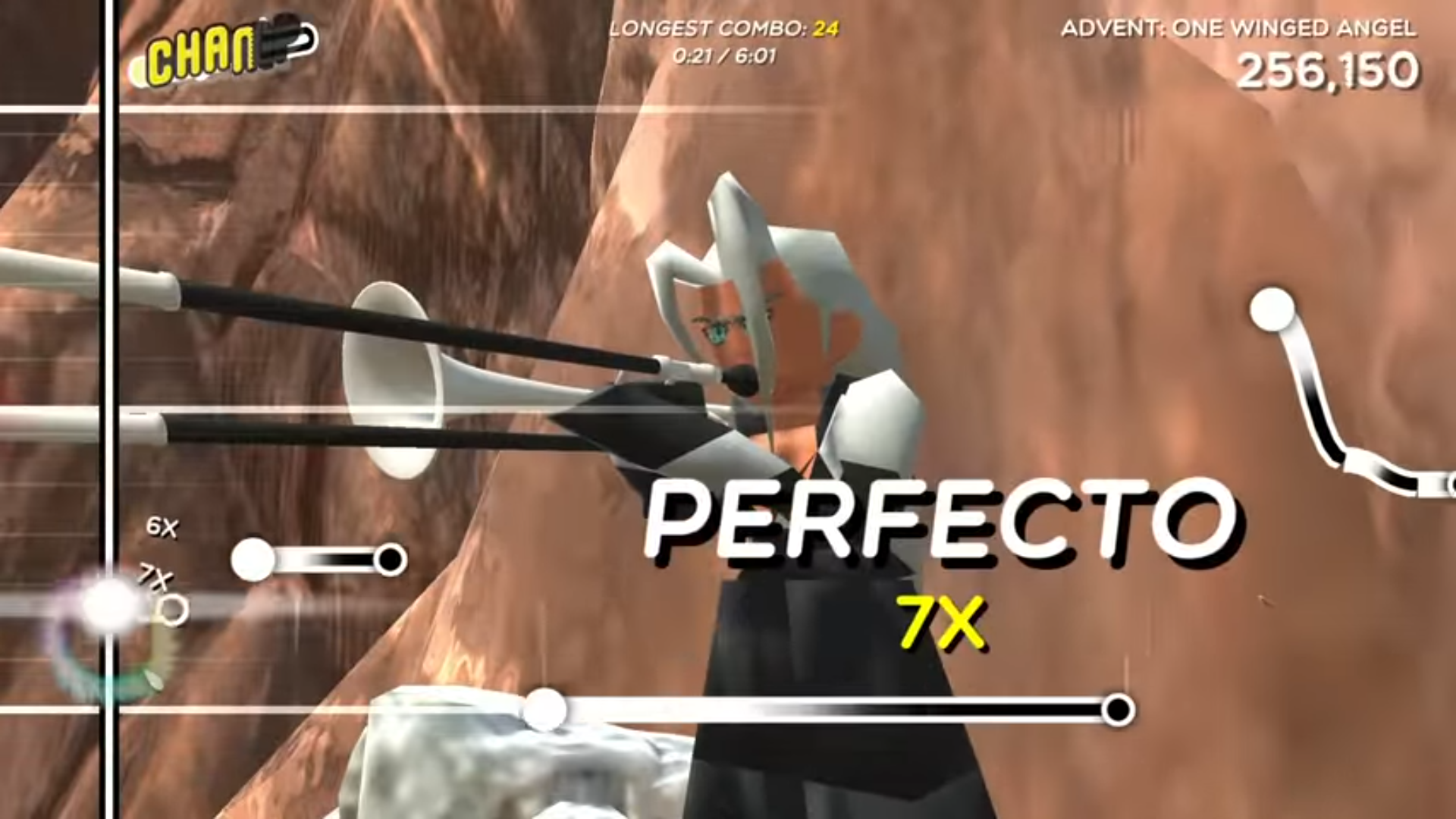 This week in issues what make you snort: This is somebody's mod that places One Winged Angel, arguably probably the most well-known piece of music to come back out of Ultimate Fantasy as a sequence, into Trombone Champ. (opens in new tab) Now you can watch blocky Nineteen Nineties Sephiroth, would-be world destroying deity, badly destroy his personal theme music on the trombone.
Modder Henry Zhou's Textbook (opens in new tab) has cooked up this adaptation, full with customized chart and background orchestration of Sephiroth enjoying a trombone. Not simply any trombone, thoughts, however one with a ridiculously lengthy slide as a result of if Sephiroth's sword is like eight toes lengthy you higher imagine his trombone is gonna be even longer.
This is the factor: Simply once I was getting sort of bored, once I figured the entire joke was enjoying out, that I would seen what there was to be seen, heard what there was to be heard, I remembered one thing. 
One Winged Angel has what quantities to 3 entire acts baked into it. It transitions from symphonic insanity, into orchestral bombast full with chanting, into electrical guitar shredding, then climaxes in a fusion of all three types. As every of those intervals kick off the monitor's background imagery switches to appropriately superb scenes.
It is a delight and you probably have any reminiscence of Sephiroth's boss music, or Ultimate Fantasy VII, or Creation Kids, or any of the locations this music has turned up, I believe you will actually get pleasure from watching it above or on YouTube. (opens in new tab) The YouTube additionally has a hyperlink so that you can obtain the abomination your self, if you wish to give it a go.
Trombone Champ already gave us Megalovania (opens in new tab), and the Philadelphia Orchestra trombone part completely sucking (opens in new tab) at it, however now this? What different presents might this "prompt sport of the yr contender" (opens in new tab) give?
Do I dare hope for A Merciless Angel's Thesis? (opens in new tab) I can dare, and I do hope.